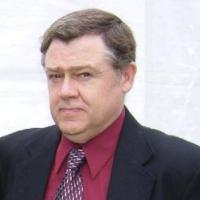 Melvyn Robinson
Consultant
Mr. Melvyn Robinson has over thirty years in the fields of safety, health, electrical/electronic design, and communications systems.
He studied Communications, Radar and a Technical Teachers Certificate at South Shields Marine & Technical College after graduating he joined the Royal Fleet Auxiliary Service as a Radio Officer.
After leaving the service he returned to civilian work at the University Of Loughborough (UK). During which time he studied for a Higher National Certificate in Electrical/Electronic Engineering on graduating he then joined Marconi Radar Systems a division of GE as a Radar Design Engineer developing radar systems for the Navy.
Leaving England in 1981, he moved to Canada to take a position with a company involved with making fabrics and dewatering equipment for the paper and pulp industry. Melvyn was in charge of the electrical/electronic section for this company for over 10 yrs. prior to moving to the United States.
In the US he has worked for companies in the field of safety, machine maintenance and project management.
He is experienced developing and implementing plant wide safety programs such as lockout\tag out, confined space entry, fire protection, electrical safety and other VOSHA safety compliance programs. He has created custom training programs, policies and procedures for all safety related functions to meet the VOSHA, NEC, EPA, and NFPA requirements.
Melvyn has executed a multitude of training programs including such programs as machine guarding, fire training, evacuation procedures, forklift driving, and electrical safety. He has been responsible for developing many other safety training items. He has trained many company employees in all aspects of safety.
He has been invited to conduct safety audits at various facilities in the USA.
Melvyn is an accomplished presenter and has presented at a number of facilities in Vermont.
CERTIFICATIONS
· Type-S Journeyman Electrician (VT)
· Natural Gas Installer (VT)
· First Aid, CPR & AED
· OSHA 10 General Industry Safety & Health
· OSHA 30 Construction Safety & Health
Affiliations
· Fellow of the Institution of Engineering & Technology (UK)
· Member of the board of directors VSHC