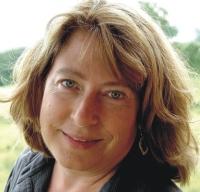 Terese Churchill
Consultant
Workplace Safety Solutions, Inc. welcomes Terry Churchill as an Associate Consultant with expertise in Industrial Hygiene, EHS Management Systems, Indoor Air Quality, and LEEDS air testing certification.
Ms. Churchill started her career as an OSHA compliance officer, and has performed over 200 inspections in various industries, to include food manufacturing, electronics, metalworking, wood products, warehousing, plastics, chemical and paint industries, and construction. Her experience in the OSHA system will offer clients quick and concise answers to your regulatory questions. While with OSHA, Terry achieved Certification in the Comprehensive Practice of Industrial Hygiene – CIH – through the American Board of Industrial Hygiene, a proven standard of Industrial Hygiene expertise and professionalism.
After working for the government, Terry has held senior EHS management positions over an 18 year private industry career.
Ms. Churchill has a proven track record for developing and implementing management solutions for integrating environmental, health and safety systems into business operations. Business results include:
– Reduction in the Experience Modification Rate and consequent Worker's Compensation Costs from 1.46 to .98 in a 3-year period (Ben & Jerry's)
– Implementation of EHS Best Mgmt practices which led to the 2001 State of Vermont Governor's Award for Environmental Excellence (Husky IMS)
– Hazardous Waste cost savings of $60,000 per year through the diversion of nitrocellulose lacquer waste to a waste-to-energy facility (Ethan Allen)
Terry holds a Master of Science in Environmental Health and Safety Management from Rochester Institute of Technology, a B.S. in Biochemistry and a B.S. in Agriculture from The Ohio State University, in Columbus, Ohio. Other studies include:
– Certified Industrial Hygienist, Comprehensive Practice #5495
– Vermont EPA Lead Inspector Certification #IT115722
– Toxicology, Graduate Level, UVM Medical School
– Many certification courses at the OSHA Technical Institute, Des Plaines Illinois:
– Radiological Emergency Response, FEMA, Mercury Nevada Atomic Test Site
– Process Hazard Analysis, ABS Group, Inc., Knoxville Tennessee.
Terry lives in a beautiful area of Vermont, with agility dogs and horses. She holds a private pilot license and has flown all over the Northeast, including the trip of a lifetime with her family from Lyndonville, Vermont to Fairbanks, Alaska and back. She is an avid outdoor enthusiast, having backpacked the Grand Canyon, in Denali National Park, Zion, and Glacier National Parks.